Welcome to Fuel the Brain!
We are dedicated to bringing you high quality educational games, guides and printables that relate to core standards in elementary education. Follow us on facebook and twitter to get the latest updates and additions to the site. We hope you enjoy Fuel the Brain!

Wheel Chart Interactive - Interactive

Other
NEW & Improved!!!

A customizable Wheel Chart Interactive to help with organization in the classroom. Automatic timer and group switching along with group management and class setup.
"Wheel Chart Interactive" has been played 73,889 times.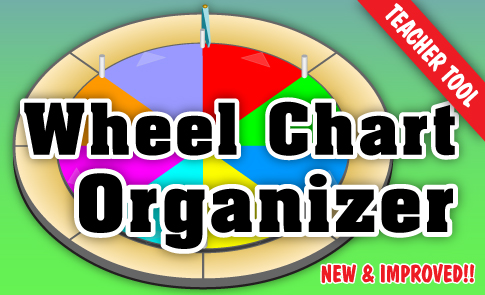 Addend Arrest - Game

Number Operations, Problem Solving
Find the 10 most wanted missing addends before time runs out. Practice problem solving skills by completing the equation for the missing addend. Multiple levels and difficulties including addition, subtraction or a combination of both.
"Addend Arrest" has been played 112,186 times.